T a d a ~
Moving again and still have some CDs and DVDs left I really need to sell. ㅇㅂㅇ
Please help me get rid of these. (๑>◡<๑)
The items are all in best/good condition! The most are never played. Unless otherwise stated.
Feedback:
shinothee.livejournal.com/79411.html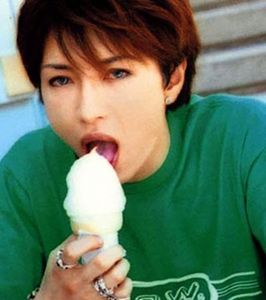 This sale includes old and new Bands, take a look, maybe there is something you missed in your life. XD
Feel free to contact me anytime, through the following links:
Facebook:
http://www.facebook.com/shinothee.fleur
Tumblr:
http://shinothee.tumblr.com/
E-Mail:
shinothee@hotmail.com
Or just leave a comment on this post / write me a PM.
( ͡° ͜ʖ ͡°)
Bands included:
Syster, Izam, Miyavi, Merry, FeaDior, Balzac, Matenrou Opera, D≒SIRE, Persona, Iroha, Kinarura, AlteMissioN, Fils, Logiq., D, the Gazette, the Piass, Blood, De-Ark, katharsis, the Ask, Vivid, Adeil, auncia, Cloche, Kresh End, Nightmare, Rentrer en soi
(
Collapse
)
Shipping costs:
Well, depends on your whereabouts.
Let me know where you live and if you prefer safe mail
or just go with the cheaper not so safe version, and I'll let you know the costs~ O;
I ship worldwide.
Payment:
Payment through Paypal.
I also accept bank transfer if you are living in Europe.
Open to trades / offers.



Dubiduuu~ liluu~
(ㅇㅂㅇ)
✨